This Small Business Owner Had No Idea How He got 1,800 New Sign Ups in 1 Day
"It happened again!" James Tweeted last week along with a graph showing a dramatic spike in his page traffic. What caused such a dramatic spike in traffic and sales? 
James Irvings runs a small software business called Leave me Alone. Leave Me Alone is an app you can download that helps you clear out your email inbox.
He was seeing about 100-200 page views a day until May 23rd when he had a huge traffic spike getting his site to 1800 views! James reached out to his followers on Twitter because he couldn't believe the spike and had no idea where it came from. 
"It happened again! Don't know where the traffic spike is coming from." He told his followers. His Twitter followers responded giving him ideas for how such a dramatic spike occurred under his nose.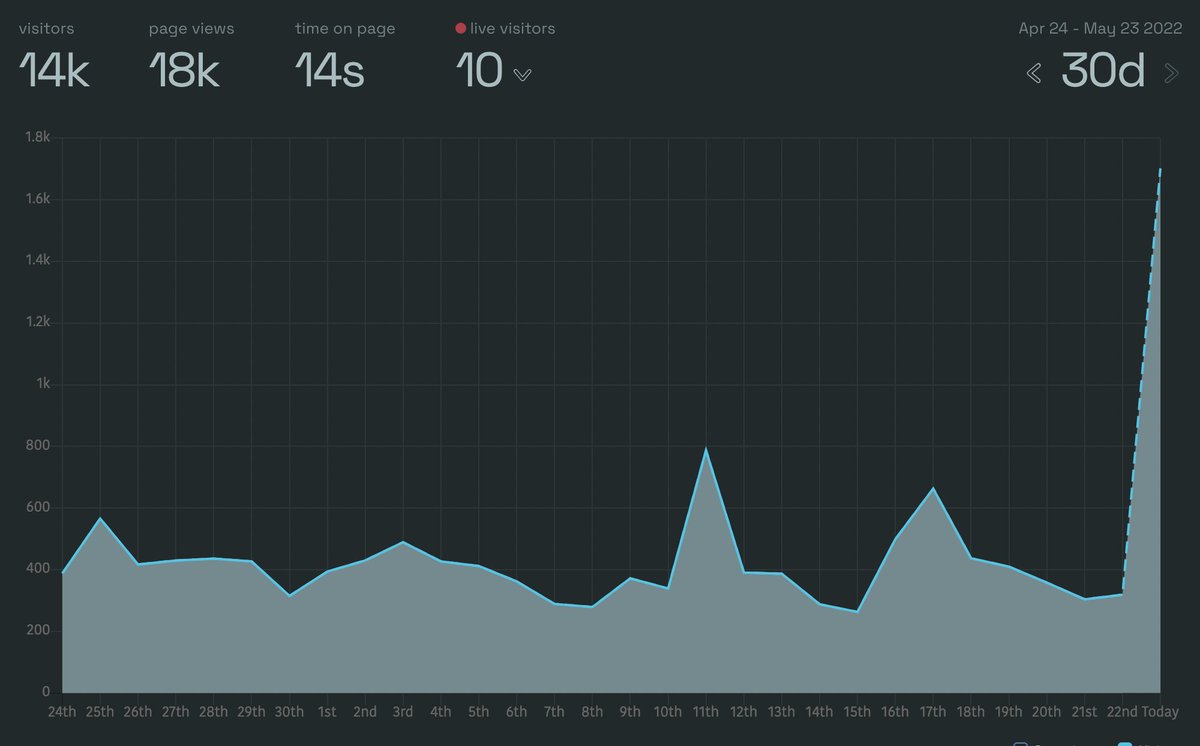 One follower asked if he thought the traffic came from their newsletter, which seemed to be a likely answer. Another followers asked if the big spike was from a YouTuber mentioning the app. This same follower offered some advice and suggested Leave Me Alone send out an email to the new customers asking where they had heard about the app. Not a bad idea!
Not only did he see a huge boost in traffic to his site, but all those new visitors also downloaded the app. This seemed to lead James to investigate even more so he could double down on the marketing strategy that seemed to be working very well for them.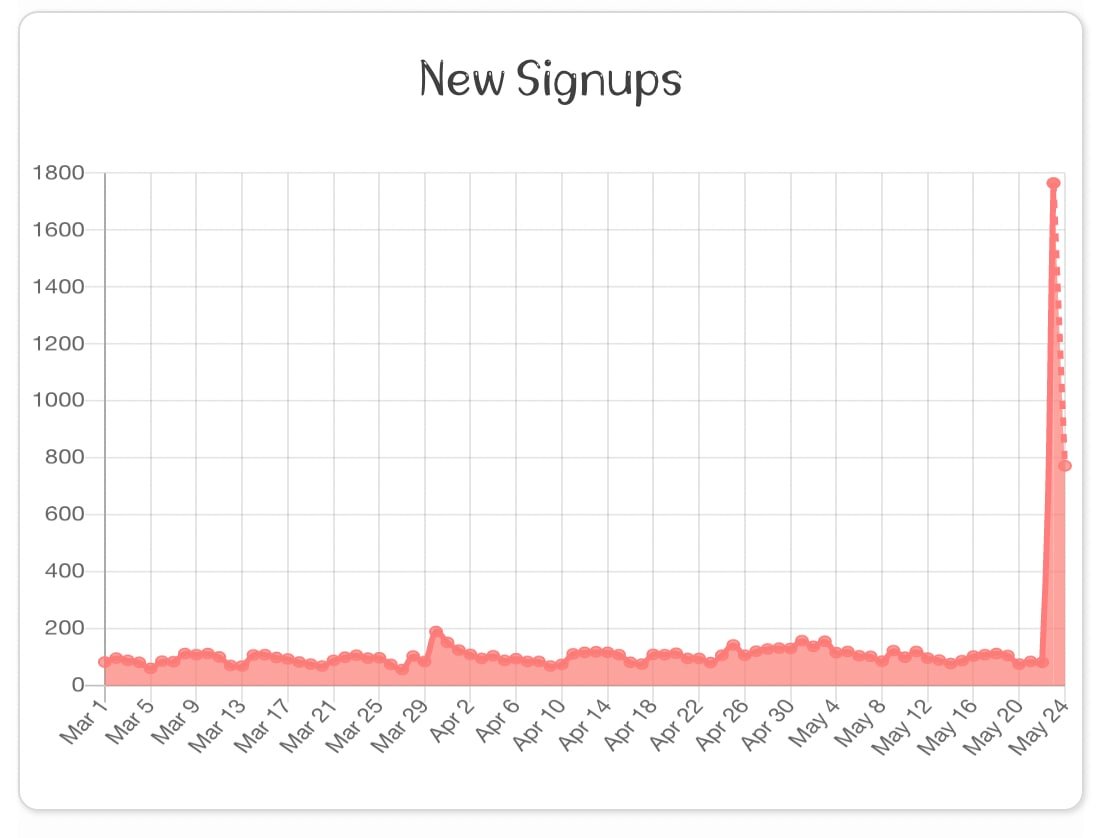 After about 24 hours of back and forth on Twitter, and a little more digging, James came back to his original thread and shared what caused such a dramatic spike in page visits and app downloads. His answer? TikTok.
One of his followers was pretty close with his guess that the spike may have been from an influencer on YouTube. It was an influencer, but an influencer on TikTok. He shared the video that made his app go viral and got him so many page views and app downloads. 
@julesacree

Get one step closer to inbox 0! #productivity #leavemealoneapp #intentionalliving #declutter #digitalwellbeing #emailtips

♬ Strawberry – Prod by Rose
He reported back to his followers that he was able to figure out that the spike came from TikTok publicity by asking one of the new customers in their support chat. They told him the TikToker's handle and then he found the video. What made it so difficult for him to find the connection to the spike in traffic is because there was no direct link.
The customers were watching the TikTok and then going directly to Google to type in the name of their app. Another interesting addition to this story is that the TikTok influencer who promoted their app was not paid. They had no idea she was going to mention their app. Talk about a jackpot! 
"This level of boost just from social media is INSANE," James told his Twitter followers. In reply to this statement, there were many who raved about the success of social media marketing.
One follower responded and said "Getting featured by a big TikToker is like winning a lottery these days…" James got some feedback to double down on this successful marketing strategy and partner with more influencers. He would be wise to do just that!